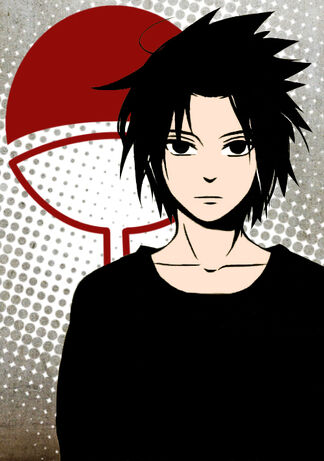 Uchiha Mitsuro(Currently Deceased)
Uchiha, Mitsuro is a shinobi of Konohagakure. He first made his appearance around the time of the 686th chuunin examination. Introducing himself to the few Uchiha contenders, such as Uchiha, Seimu, Hykaru, and Godric.
Mitsuro enrolled in the academy during the chuunins, becoming a genin shortly after it ended.
Personality
Mitsuro is usually a quiet, unspoken individual. Giving his input only when he deems necessary. He tends to look at things from different prespectives, keeping an open mind. His pride in his clan may be his biggest weakness. He hates to see anything oppressive that has to do with his clan, and strives to increase the overall integrity of the Uchiha name.
Background
Mitsuro was raised in a stable home with both parents, and two siblings. First was his older brother, Uchiha, Kazuma. Second was his younger brother, Uchiha, Joukei.
The relationship between his family was complex. They could go weeks or months without talking to each other, and not feel any type of conflict of feelings towards one another. A silent bunch really. Mitsuro, being the quietest at first.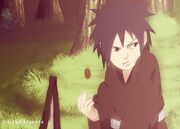 Mitsuro has always been a sore loser. Regardless of whether he may show it openly or not. He hates failing and can't stand to lose to anyone in anything. However this doesn't necessarily relate to people he knows he can't win against immediately due to multiple factors such as experience, or skill in whatever they may be competing in.